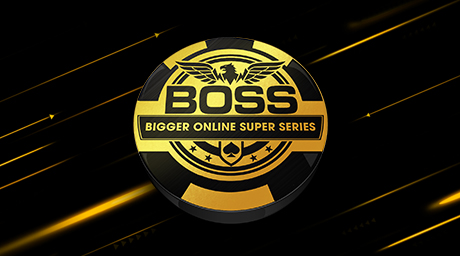 BIG ONLINE SUPER SERIES 
Looking for small field tourneys with huge scores to be had?  Look no further!
The Bigger Online Super Series is our tournament series that is specifically designed for high rollers.
Also known by its nickname (BOSS), this series usually lasts a week. A typical version could have guarantees of $3 Million over just 25 tournaments.
The BOSS is usually the final section of the 3-part OSS Cub3d series but can also run as a standalone version.
MAIN EVENTS
The Bigger Online Super Series usually comes with $2,650 buy-in $1 Million GTD Main Event.
We will post the full schedule here for the Bigger Online Super Series as soon as it's announced.